City Council
The City Council deals with the City's main issues and attempts to increase the quality of living in Waverly. The City Council meetings are held the second and fourth Tuesdays of the month at 6:00 p.m. in the Waverly City Office Building, 14130 Lancashire Street. The City Council works closely with the City Administrator, Stephanie Fisher. Email City Administrator
To view the City Council Agendas, Minutes, Resolutions, and Ordinances (2020 to current), please click the link below.
City Council consists of:
Bill Gerdes
Mayor
Term: 2020-2024
402-416-7952
Email Mayor Gerdes
Aaron Hummel
City Council President, Ward 1
Human Services Liaison (Park & Recreation)
Emergency Services Coordinator
Term: 2020-2024
Email Council President Hummel
Andrew Cockerill
Council Member, Ward 1
Public Health Liaison (Fire & Safety
Term: 2018-2022
Email Council Member Cockerill
Dave Nielson
Council Member, Ward 2
Public Works Liaison (Utilities & Streets)
Term: 2020-2024
Email Council Member Nielson
Abbey Pascoe
Council Member, Ward 2
Fiscal & Economic Development Liaison
Term: 2020-2022
Email Council Member Pascoe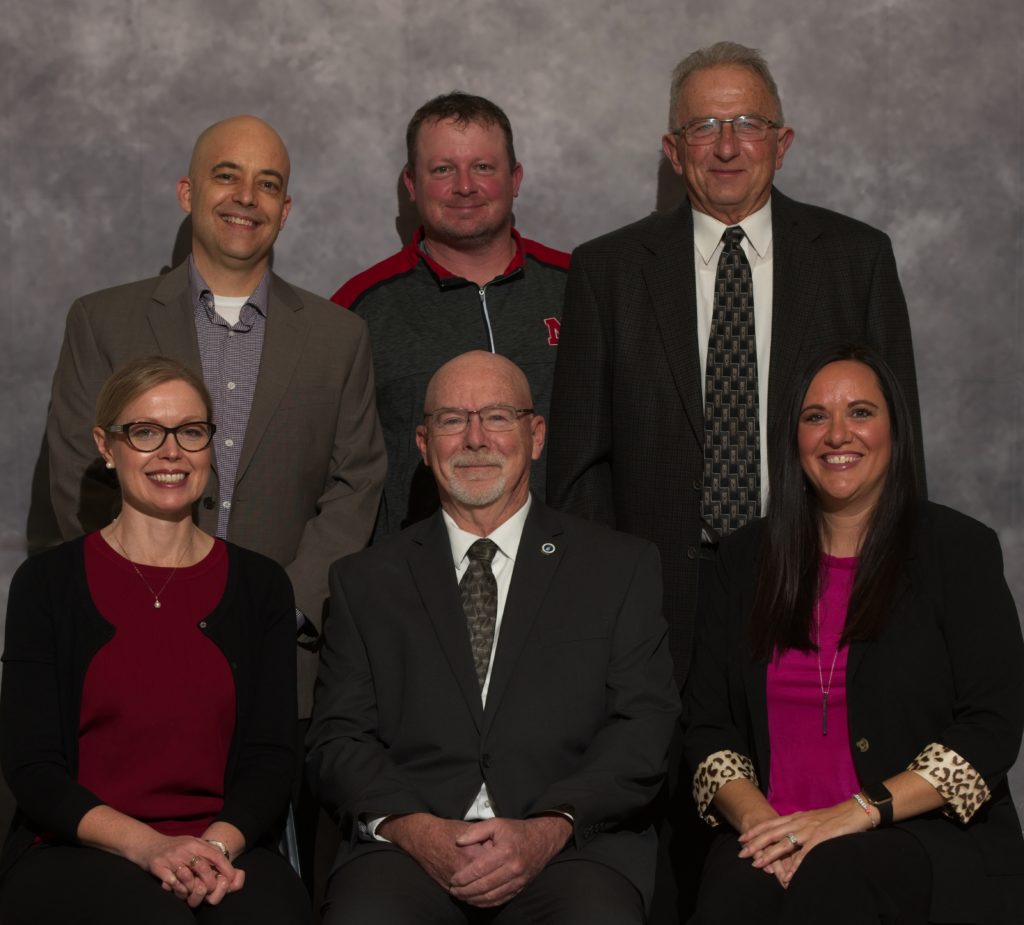 Top Row (L to R): City Council President / Emergency Services Coordinator Aaron Hummel, Council Member Andy Cockerill, Council Member Dave Nielson.
Bottom Row (L to R): City Administrator Stephanie Fisher, Mayor Bill Gerdes, Council Member Abbey Pascoe.